TURN CAMP | The Art of Change
In a 2 day retreat, we have experienced the use of artistic research to develop visionary and believable scenarios for a sustainable world. In a creative and active process, we created commitments to concrete, practical ideas that connect art-thinking with the societal challenges of today.
We have explored the conditions that we need to break out of our professional silos and create unusual connections and constructive collaborations.
Together, we laid the foundation for a movement of visionary, creative change makers.
Awesome location: Metaal Kathedraal
The Turn Camp took place at a former metal factory in a phenomenal and unique church building.
The Metaal Kathedraal is best explained as a cultural, independent breeding place:
A warm nest, which offers security and growth
A place where favorable circumstances dominate, advancing the growth of micro-organisms.
An optimal breeding ground for cross-pollination to flourish talent, innovation and artistry, to realize dreams and share them with a great audience.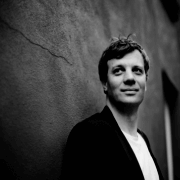 "During the 20th century the place where the work of an artist was supposed to look best: the black/white, context-free space in a theatre or a museum.
For a growing number of artists this is unsatisfactory, because it isolates art from society."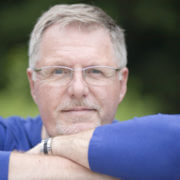 "Therefore, in navigating a complex world, we need to be intuitive, creative, imaginative, innovative, flexible, and able to respond quickly to what is happening in the moment. Instead of having all of the answers, we le arn to be comfortable in the "not knowing." It helps to be able to see beyond the surface – to perceive beyond the obvious."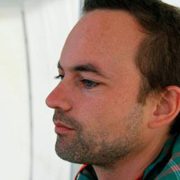 "Turnclub is an exciting project that invites academics to rethink how they might engage and contribute to today's social challenges"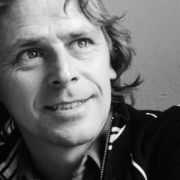 "Turncamp is like a leap in the unknown. I think that's a good thing and like to quote the great composer Frank Zappa: 'A mind is like a parachute. It doesn't work if it is not open.'"
TINKEBELL. provokes by exemplifying the blind spots of modern society. She confronts a public that revels in being indignant about everything that has nothing to do with them, but at the same time is very apologetic about their own actions.
At Turn Camp she will ask:
How can one person create a ripple-effect that results in real influence and change? What are the mechanics you need to understand and master in order to become a true influencer?
Creator of committed-artistic-spiritual company (PopUpKerk) and ditto work in art as well as social debate.
His question at Turn Camp: How can we create meaningful encounters between people in one neighbourhood, where we can share our sorrows, practise vulnerability and experience a sense of belonging?
Dilemma's of self-awareness and vulnerability.
I'm an unconventional artist, designer, entrepreneur, coach, writer, speaker — and believer — blurring the boundaries between art, branding, business and lifestyle.
Martijn is Creative director at Circus Engelbregt, a connecting disruption organization with the aim of increasing social sustainability in the world.
His Topic at Turn Camp: How I claim atonomous areas inside a very defined context.
After a beautiful career as a musician, Lucas was confronted with three questions:
• Who are you?
• In what world do you want to live in?
• How can you contribute to make this happen?
Now his goal is to introduce new forms of leadership, creativity and compassionate communication in school systems and societies. Especially for children that come from or live in conflict area′s.
At Turn Camp he and John Johnston will give a lecture and excersise about democracy & involvement.
Thijs graduated from the Art Academy with a very material project: to brew limonade inside an art school. He continued to claim space in the daily life of students for one year. What did he experience? What appears when you blend art and daily live?
His question at Turn Camp: Can we influence patterns of behaviour with artistic interventions inside a conventional organisation?
Harry Starren wonders: how is it possible that the Netherlands has the lowest share of renewable energy in the EU after Luxembourg and Malta and is the furthest away from its 2020 targets? That is embarrassing!
Therefore: What role can we, professionals with an artist-mindset, play in accelerating this change?
Klaas Burger works in between visual arts, journalism, urgent social issues, policy development and community building.
At Turn Camp he asks: How to turn our inequality into a resilient force in the middle of society? How to collaborate with people we fear or groups representing our blind spots? How to change the perception of our togetherness?
Anne Gehring is a versatile actress and theatrical producer.
At Turn Clubs Commitment Mondays she coaches attendees.
Program developer at SBI Foundation, Landgoed Zonheuvel and entrepreneur of Performance Happiness. He is also organizer of PechaKucha Night Veenendaal, a creative presentation concept for fresh viewers and cross-thinkers.
His Topic at Turn Camp: What can you offer – what do you seek: Painting a Future of Turn Camp.
With pleasure I write about the connections between art and society, about the interplay and the tension between artistic, social and economic values.
My topic at Turn Camp: Why autonomy does not exsist.
Writer, exhibition maker and activist Ine Gevers examines the role of technology in contemporary culture with projects such as 'Ja Natuurlijk' (Gemeentemuseum Den Haag, 2013) and 'Hacking Habitat' (Utrecht, 2016).
Gevers most recent project is called Robot Love (Eindhoven) and is dedicated to the affective side of robotics and AI.
We will have to reinvent ourselves as a person now that we are faced with the task of raising a whole new generation of robots and AI. That does not work with big data alone. ROBOT LOVE is about love as the basis for our relationships with robots, the newest newcomers.
Eindhoven-based designer, concept developer and curator who aims to create a more intimate society and who wishes to revive the powerful medium of audio.
Loois's projects include – but are not limited to – podcasts, exhibitions, audiotours, and social experiments.
At Turn Camp he will ask: Can we design new forms of intimacy that help us to address lonelyness in the contemporary citylife?
John Johnston worked as an 'artist educator' around the world, mainly in conflict areas, and did projects in collaboration with people like Nelson Mandela.
Now he is the Head of International Master Artist Educator at ArtEZ.
At Turn Camp he discusses the conditions of peace and he will give a lecture and excersise about democracy & involvement together with Lucas Dols.
I like to give meaning to sensitive processes in society with my art. I pay attention to those things that should not be there.
Central questions at Turn Camp: How do we relate to the unknown? Can we design new forms of ritual to create collective space for the mysterious and intangible aspects of our life?
How can a music festival make a difference in Palestine? Can we strenthen the meaning of a concert by developing its ritualistic aspects?
Writer and political scientist. She is the author of four books and connected to the Urban Futures Studio of Utrecht University.
Currently she works on her Phd: How to communicate about science?
Her Topic at Turn Camp: Stories of science, stories of art. Reuniting experience and expertise.
The Syrian protest singer Gharib (not his real name) ended up as a political refugee in the Netherlands twenty years ago.
In his native country of Syria, his protest music was far from appreciated under Assad's reign; he was arrested for this several times. He decided to flee. He still continues to protest, especially now that there is again great chaos and uncertainty in his homeland.
How can you play a significant role here in the Netherlands when building a country in the distance?
How can Syrian music be more than an expression of powerlessness and sadness?
I am developing a music festial in Palestine. The aim is to bring people together, support cultural life in Palestine and strengthen cultural links between Palestine and the rest of the world.
I am searching for a way how the festival can also contribute to positive change in the political situation in Palestine and in general, how I, as a performing musician, can add to a solution for other global issues in the world.