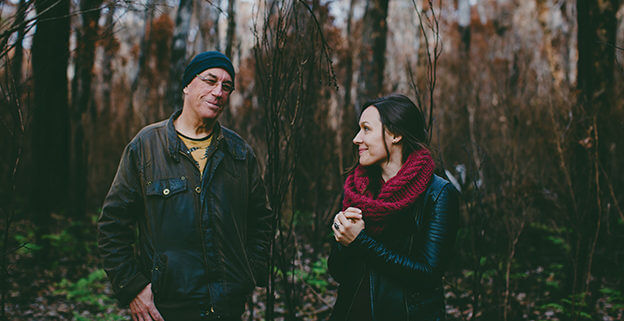 Dangerous Song is a music duo from Australia – a collaboration between Linsey Pollak (musician, composer and instrument maker) and singer Lizzie O'Keefe. It is a performance that combines the human voice with the sounds of endangered and extinct animals to create an intriguing and moving musical performance. This musical collaboration between Linsey and Lizzie is an exciting one which has created a new musical language with structured, yet very free improvisation. Linsey plays animal calls using a midi wind controller. He uses Live looping technology to instantaneously record layers of music as he plays. Lizzie joins him weaving her voice in and out of the musical landscape of animal sounds.
WHAT IS THIS WORKSHOP?
Learn about the performance 'Dangerous Song' and how Linsey Pollak and Lizzie O'Keefe created it and the way they work. Singers will get the opportunity to improvise with recorded loops created by Linsey using sounds of endangered animals. Singers will work with Lizzie on vocal technique and new ways of using their voice.
WHO IS THIS WORKSHOP FOR?
Singers, improvisers and those people simply interested in the making of 'Dangerous Song'.